Linking up with all the lovely gals for
Five on Friday
again this week! And this week, I got invited to join
Oh Hey, Friday!
Sooo...we're linkin' up double time! FUN! Sharing a few items that I've already put on my Christmas List. So, Santa- if you're reading....hint, hint ;)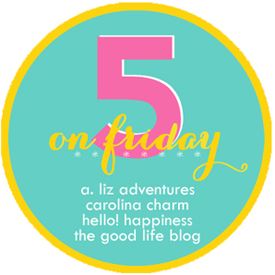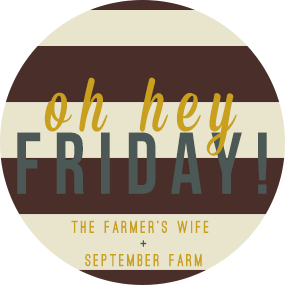 ONE.
With Baby #2, I think I'll be doing a lot of babywearing and nursing in public. Neither of which I did much of with Jacob, because I didn't really have to! I'm thinking
this breastfeeding cover
that turns into a scarf is genius and the perfect accessory!
TWO.
this one
is totally versatile and would be so easy to throw in a diaper bag or yank out when I'm out alone (gasp).
THREE.
Something I've lusted over for a year now is
this Herringbone puffer jacket
at JCrew. It's just so beautiful, and would go with everythang!!
FOUR.
I wear two "J" necklaces every singe day. I never take them off, even for showers or working out. They were pretty cheap and are starting to get a little tarnished (and dare I say rusty!), so I'd really like to "upgrade" to better quality necklaces, considering I wear them 24/7.
These Stella
&
Dot necklaces
are gorgeous, high quality and I can have the entire name engraved on them, which I love!
FIVE.
And last, but certainly not least. I need/want a new watch. My MK watch has been through the ringer.
This one
is classic.
What about y'all?? Have you been eyeing anything for Christmas already? Or am I really just that shallow? Cheers!!