Hey, y'all!!! Happy Friday! I am so so thankful it's Friday and the weekend is upon us! Jacob is napping, so I literally have hours until daddy is home. Woohoo! :)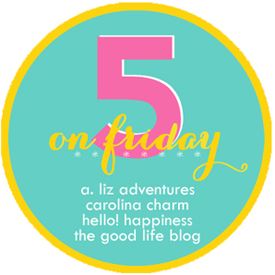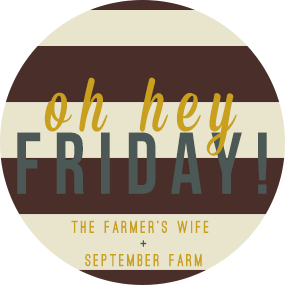 ONE.
Lately my patience has seriously been worn thin. I wake up cranky, I go through the day cranky, and it isn't until Josh gets home that I can truly relax. Makes for long days (and weeks). Jacob's pre-school posted this on Facebook this morning and it really resonated with me. After a wild trip to the park with friends this morning, it's just what I needed to read. Breathe and relax.
TWO.
On the subject of wild and crazy, please look at this picture. This is how Jacob insists on eating his lunch. Ha!
THREE.
I rescheduled our maternity pictures for mid-November, so my bump would be bigger, which gives me a little more time to plan our outfits. We're taking them outdoors at a nature preserve, so I'm thinking creams/oranges/navy. I loooove this picture and plan to recreate it, with Jakey in the middle. :) Thoughts?

FOUR.
I also started thinking about our newborn shoot. I love the lifestyle look, like in our own house. But I really want some pictures like I did with Jacob, in front of the backdrop. Soooo I dunno?! Making decisions while 7.5 months pregnant shouldn't be allowed! :) Here's our outfits for that.
Picking out outfits for 3 guys is actually so much fun! I love coordinating with different prints And it's nice because dudes don't have accessories (which is not really my strong suit). I get so giddy just thinking about future photo shoots with all my boys, especially once Judson can crawl/walk and show off his outfit. EEK! Loves!
FIVE.
Accessory Jane
is running a pre-order for these goooorgeous Tartan Plaid Blanket Scarves that are so hot right now. $28 is a great price and AJ is a lovely business, I've always been extremely happy with everything I've ordered from them, and these ship in 2-3 weeks!
Hope y'all have a looooovely weekend! We have our diaper shower on Sunday, which I am so looking forward to! Can't wait to see all our friends and family, and celebrate sweet baby Judd!